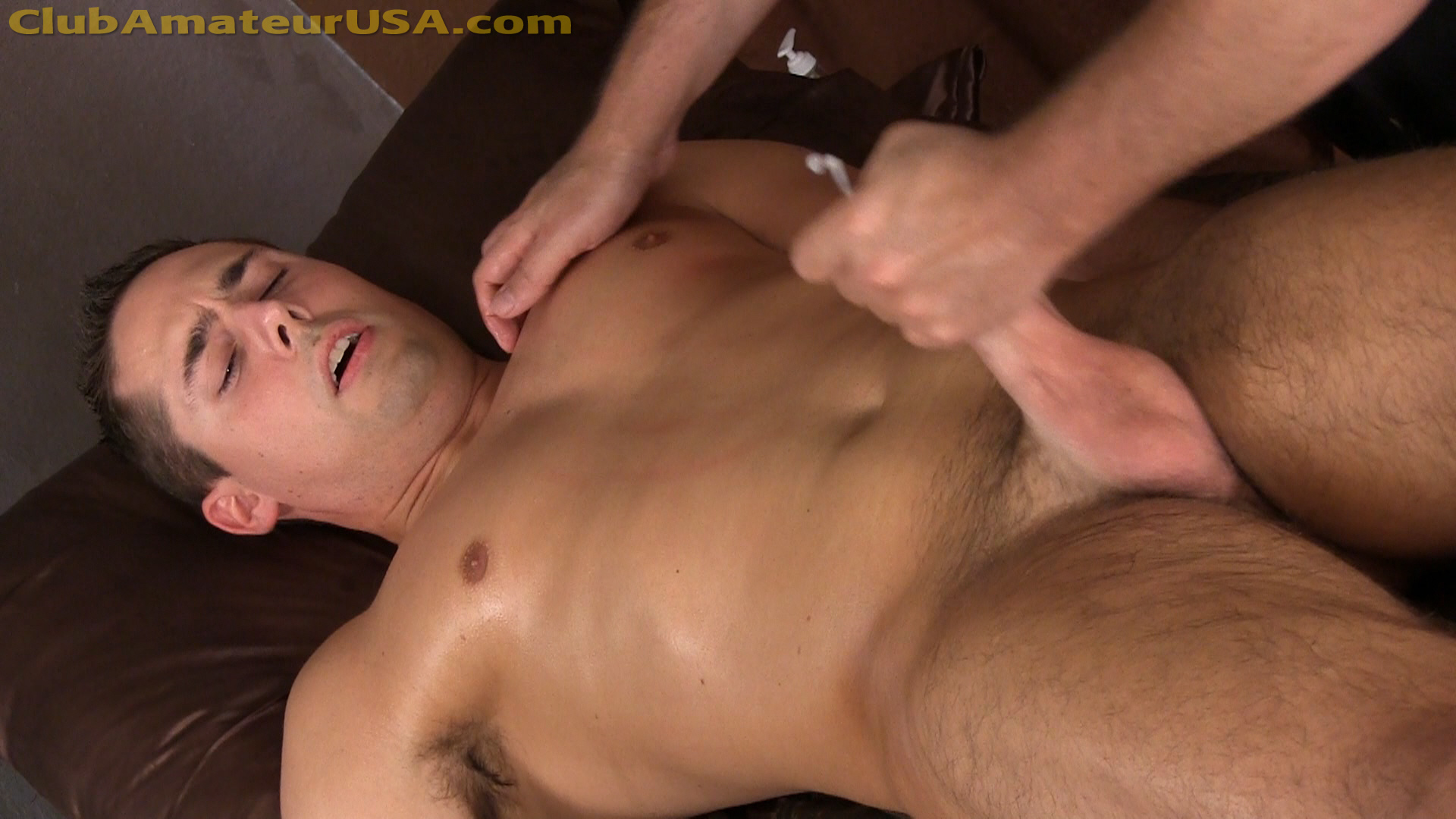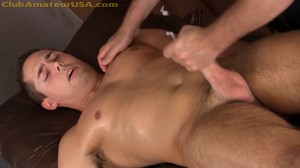 Simon's standing there (no interview for this shoot given our professional concerns), and after I tell him to "get naked for me," I look back to see him standing there in black 2Xist brief. Holy hardon, Batman! That boy looked HOT! I do believe that he was my first real-time, in-the-flesh encounter with a guy wearing 2Xist, and boy howdy, I get it now (I think my next mission is to find someone wearing Andrew Christian briefs… well, only briefly).
Finally, I get Simon on the CAUSA massage table, and you'll see quite a bit of rimming without penetration. It seems that ol' Simon has yet to allow himself to discover the truly intense pleasure of prostate stimulation. Given his mention of not bottoming shortly before filming began, I took that as my cue to not go there. Apparently, the rimming did its job because he was raging hard after only a few licks (now, *there's* a Tootsie Pop commercial for ya ;-).
Once face up, Simon was still raring to go… a little too wound up. After a little bit of oral & maybe three stroke with my hand… Thaar she blows!
Follow us on twitter @Blue_Fantasy